With the cold season just around the corner, this kind woman thought it would be nice to help shelter dogs to get warmth. Dog Trust, a rehoming center in Basildon, England, has recognized the efforts of Maisie Green for knitting and donating approximately 450 blankets and sweaters for the dogs at the shelter over the years.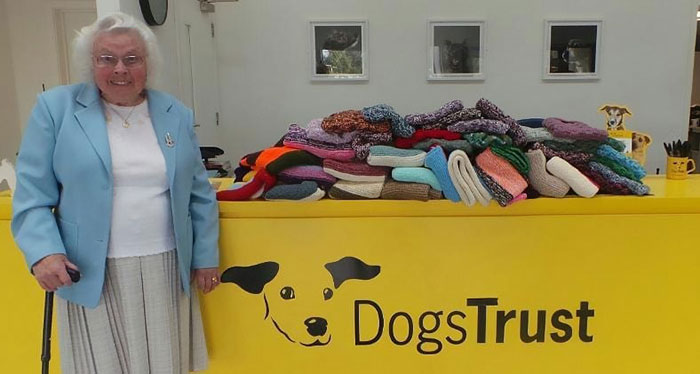 89-year-old Maisie Green's favorite hobby is knitting, and she has a deep love for dogs, too, which is why she has been knitting blankets and coats for abandoned and stray dogs at the Dogs Trust shelter. According to a volunteer at the shelter, it takes her three days to knit a blanket and one day to make a coat. She knits while watching TV and then several times a year, Maisie Green and her family visit the shelter to drop off her donations.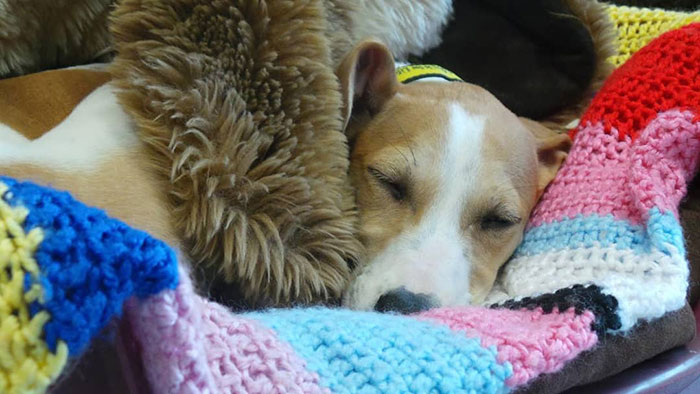 "I love knitting and I love dogs, so this combines both wonderfully. It takes me three days to knit a blanket and one day to knit a doggy coat," Maisie told the Basildon Standard. "It keeps me busy and often I like to knit whilst watching television."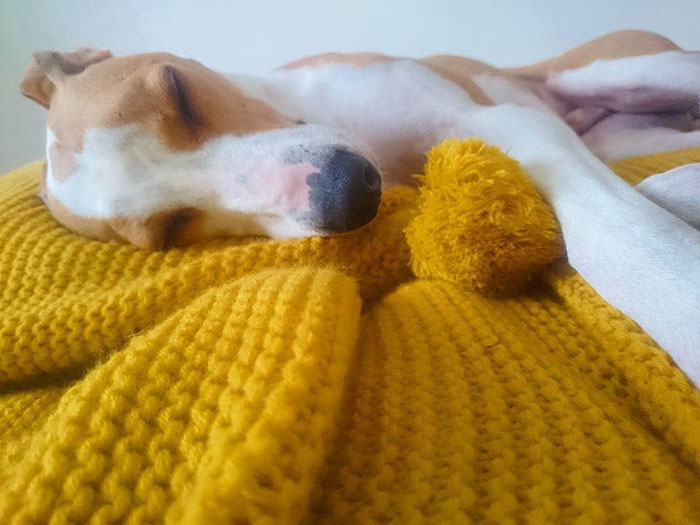 Dogs Trust is been taking care of stray and abandoned dogs, for years. They run 20 rehoming centers across the UK and one in Ireland, and organize fundraising events and many other activities to make sure all the dogs under their care stay happy and comfortable. According to the Dogs Trust Facebook page, they are the largest dog welfare charity in the United Kingdom.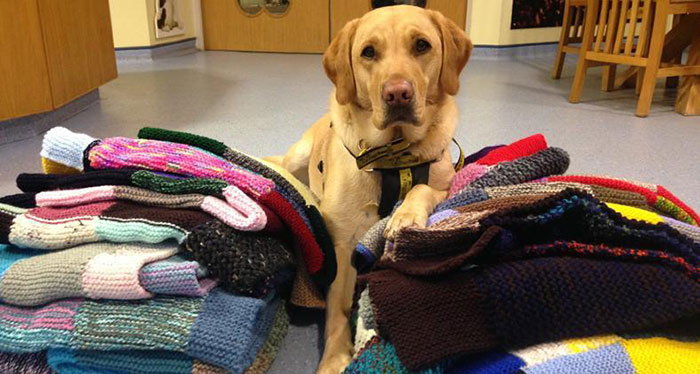 Their mission is to give the best care to all the dogs, bring them back to a healthy condition and then find them a forever home. They don't support putting down healthy dogs and whenever dogs can't be rehomed, they take care of them and provide all their needs.
View this post on Instagram
Lisa Cooper, the Rehoming Center Manager at Dogs Trust Basildon, said she's always happy to see Maisie. "Maisie regularly brings along her knitted donations and we are so grateful for her support. With the chill of the Winter months really starting to creep up on us I know our dogs are very pleased to put the items to good use – and love feeling extra cosy!"
Thank you Maisie! We really need more people like you, in this world!