News
A former Keller cop has been charged in connection with an arrest that resulted in a lawsuit filed by a pepper-sprayed man
Blake Travis Shimanek, a former police officer who resigned in February, is charged with official oppression.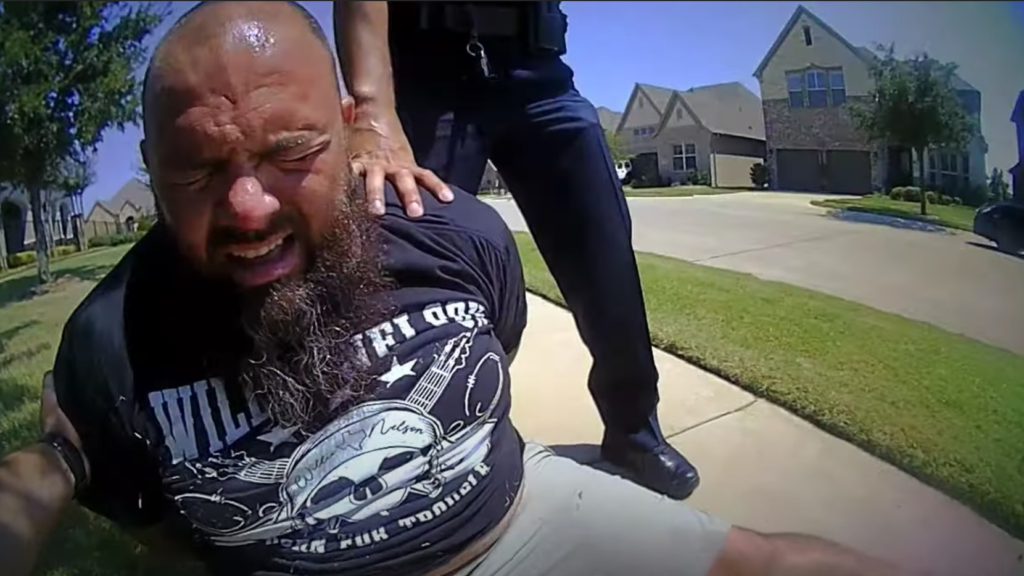 A former Keller police officer has been charged with official oppression in connection with an arrest last summer in which he directed another officer to pepper-spray a dad who was filming his son's traffic stop.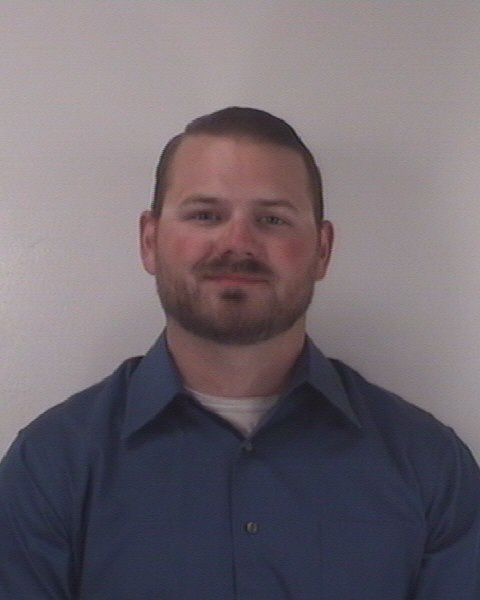 Shimanek, who was demoted from the rank of sergeant after an internal investigation, resigned from the force in February.
Body-cam video of the Aug. 15 arrest went viral, leading to calls that Shimanek be fired and face criminal charges.
Video of the incident shows Shimanek approach a car driven by Dillon Puente, whom he had pulled over for making a wide right turn, and tell him to roll his window all the way down. Puente gets out of the vehicle and complies with the officer's commands as Shimanek asks why he was acting "suspicious."
Shimanek could not immediately be reached for comment and did not have an attorney listed in court records.
Marco Puente, Dillon Puente's father, then drives up. As Dillon Puente explains what's happening, Shimanek tells Marco Puente to park his vehicle or he'll be arrested for blocking the road.
When the elder Puente returns on foot, he stands on a sidewalk across the street with his cellphone out to record the traffic stop.
A second officer, Ankit Tomer, arrives, and Shimanek tells him to watch Marco Puente. Then he says, "Better yet, arrest him."
As Marco Puente expresses bewilderment at the situation, Shimanek walks across the street and both officers wrestle him to the ground. Shimanek then tells Tomer to pepper-spray Marco Puente as he handcuffs him.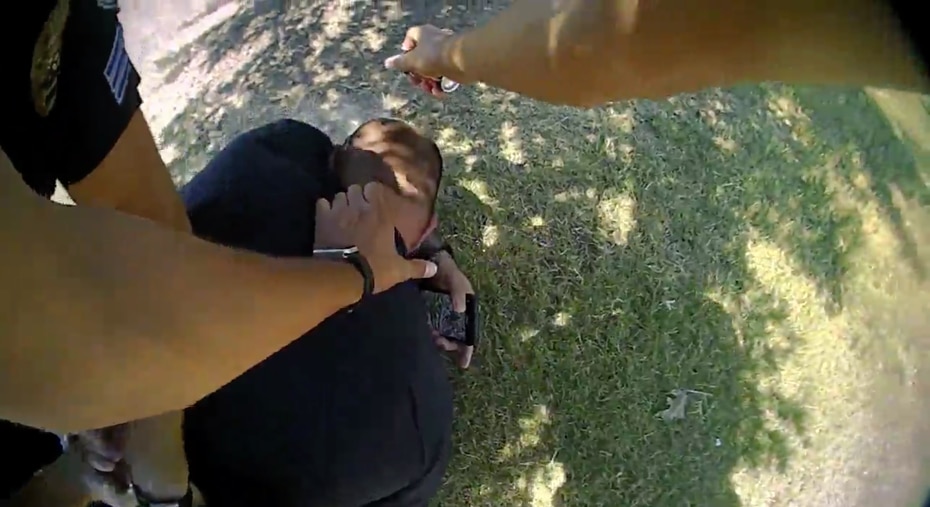 "I'm not even doing anything," Marco Puente says. "Dude, what the heck, man? What is this about?"
Marco Puente later said that he didn't receive help until more than 15 minutes later, after he had been taken to jail.