News
A New Jersey officer sentenced to 5 years in jail for brutally slapping a hospital patient
He stole drugs from crime scenes and sold them while dressed as a cop.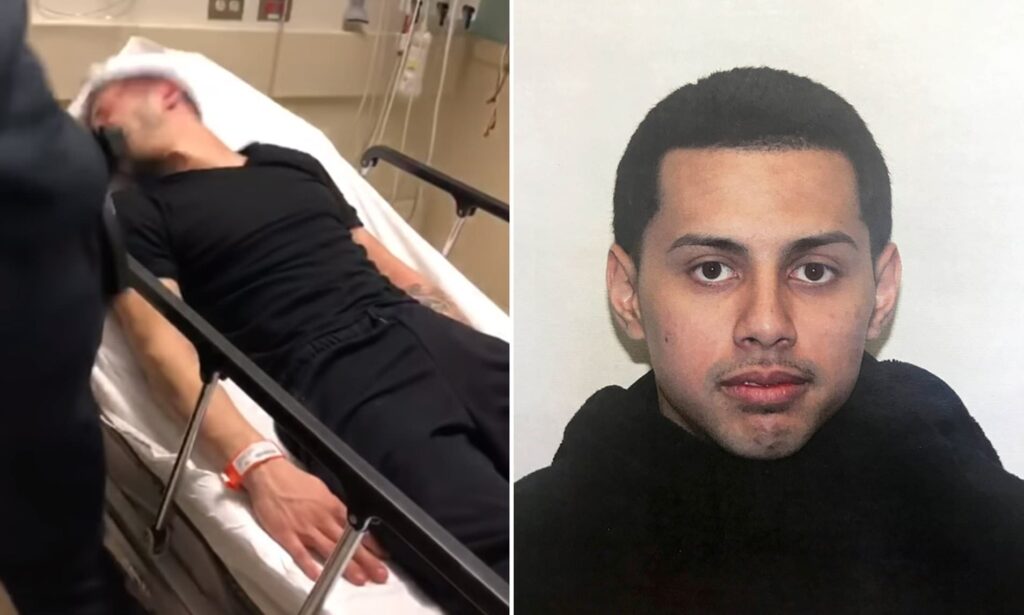 Nothing, however, was as stunning as the tapes shown by prosecutors in a New Jersey courtroom this week.
Ex-patriotic officer Ruben McAusland, 27, will serve more than five years for punching a suicidal patient in the hospital bed last year and trying to cover it up.
Two videos of the brutal assault were shown in court Wednesday during a sentencing hearing. One of the videos was shot from his partner's own cell phone while McAusland struck the young man twice across the face.
McAusland pleaded guilty to several charges last year. His partner, Roger Then, pleaded guilty in December and will be sentenced next week.
The two officers met the victim in the waiting room of St. Joseph's Medical Center in Paterson on March 5, 2018, the U.S. Attorney's Office in New Jersey said. They had gone to the victim's house earlier after a report of an attempted suicide, but were told the man was already at the hospital.
A hospital surveillance video shows McAusland pushing the victim and punching him in the face while the young man sat in a wheelchair and several hospital employees watched. His partner, 29-year-old Then, is seen grabbing the patient by the neck and pushing him into the ground.
Later that night, Then recorded a cell phone video of the cops and the young man trading insults inside a patient room. McAusland is then seen putting on a pair of hospital gloves and striking the patient in the face so badly that blood immediately spills on the hospital bed.
The pair later filed a false police report about the event, omitting their attacks on the patient.
The victim suffered multiple face injuries, including an eye injury that required surgery, authorities said.
McAusland also sold a large amount of drugs to a cooperating witness between October 2017 and April 2018, including heroine, cocaine, crack cocaine and marijuana, authorities said. He also admitted stealing those drugs from a crime scene while on duty and in uniform, according to the U.S. Attorney's Office.
"Through prosecutions like this one, police officers like McAusland — who dealt drugs, stole from a crime scene, and viciously attacked a person who sought help from the Paterson Police Department — are removed from positions where they can violate the public trust and deprive others of their civil rights under color of law," U.S. Attorney Craig Carpenito said in a statement.
In addition to 66 months in prison, McAusland was sentenced to three years of supervised release and ordered to pay nearly $33,000 in restitution.