News
A second girl has been arrested in connection with the damage of a sand sculpture in Waikiki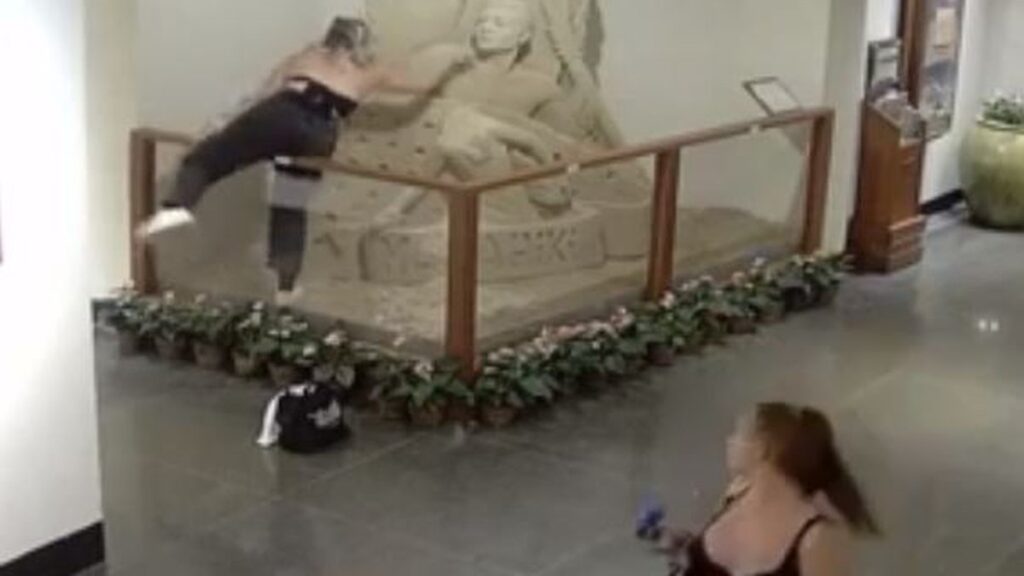 A second juvenile suspect was arrested by Honolulu police in relation with a sand sculpture vandalism case at the Royal Hawaiian Hotel in Waikiki.
A 17-year-old girl was detained on charges of second-degree criminal property damage on Wednesday. A 15-year-old girl was also detained for the same act on Tuesday.
Sgt. Chris Kim of CrimeStoppers Honolulu said the juveniles described as residents of Oahu were released pending further investigation.
CrimeStoppers and police sought the public's help last week in identifying two suspects involving the vandalism that took place at the hotel on the night of Aug. 12.
Police released a surveillance video that showed an unknown female repeatedly striking the sculpture with a pillow.
She then climbed onto a protective barrier surrounding the artwork and defaced the sculpture with her hand while another female recorded the act on a cellular phone.