The bond between species is perhaps among the best things in the world. It is available in all kinds of shapes and sizes, and it can overcome all challenges of life. A tiger is a friend to the goat it receives as food. The baby elephant is the most trusted friend of the Giraffe. Baby monkeys make friends with lions. The pure and selfless bonds can transform the globe into a more beautiful and more peaceful place. Humans, too are awestruck by their friendships.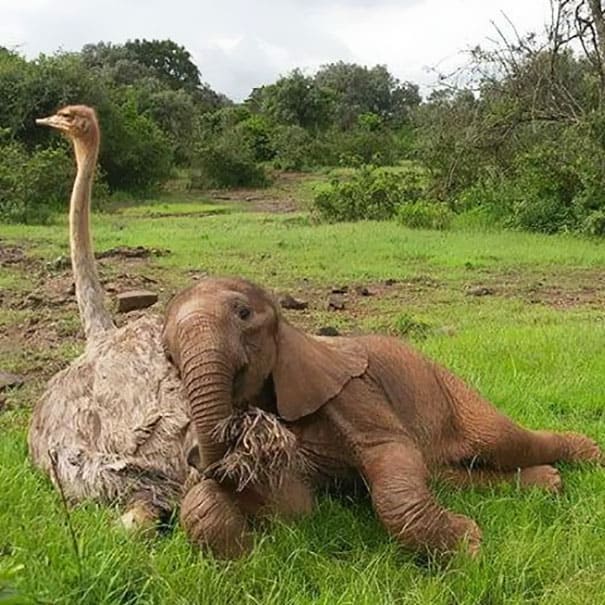 This story is about the special bond between an orphaned baby elephant and an ostrich. It can melt the coldest hearts and spread happy vibes to their life. If you are looking for something positive during these uncertain days, just let this help.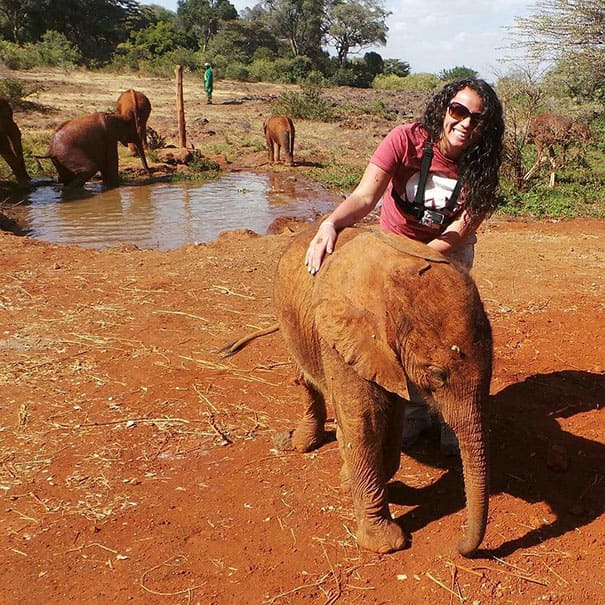 The two odd friends are Jotto the baby elephant and Pea the ostrich. Jotto was rescued when he was just one month old. The poor calf fell into the well, so he got separated from his herd. Luckily, he was found by David Shelldrick Wildlife Trust (DSWT) and was later taken to an elephant orphanage in Kenya.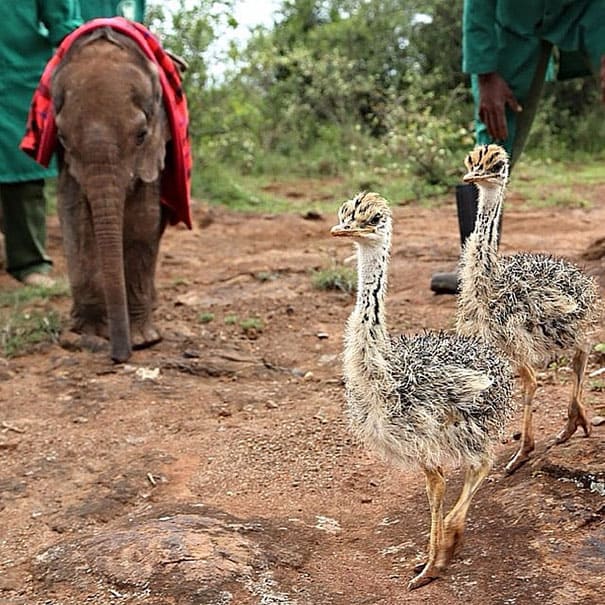 There the orphaned baby elephant met Pea, a friendly and caring ostrich rescued with her brother in 2014. While her brother was released back to the wild, the girl still stayed at the orphanage. She saw herself as a member of the elephant herd.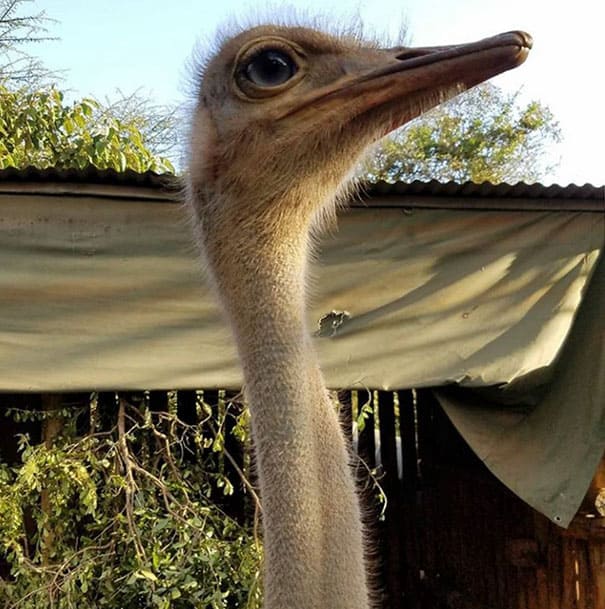 A friendship soon blossomed between the two. They found love and comfort in their friend's hug. Both love cuddling with their friend, helping each other overcome the loss of their mothers.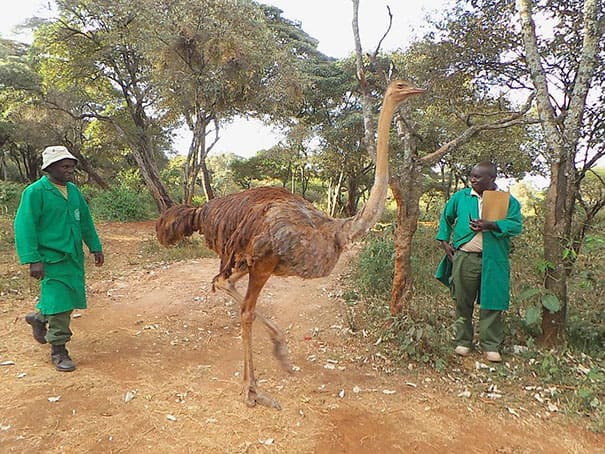 "It is safe to say orphaned ostrich Pea most definitely believes she is part of the elephant herd and little Jotto is more than happy to enjoy a cuddle with his feathered friend," DSWT wrote this week.
Friendship has no barrier. Although the pair may separate one day in the future, they are currently enjoying cheerful and cozy days together. Is there any precious than having a friend who helps us overcome the tough days of our life?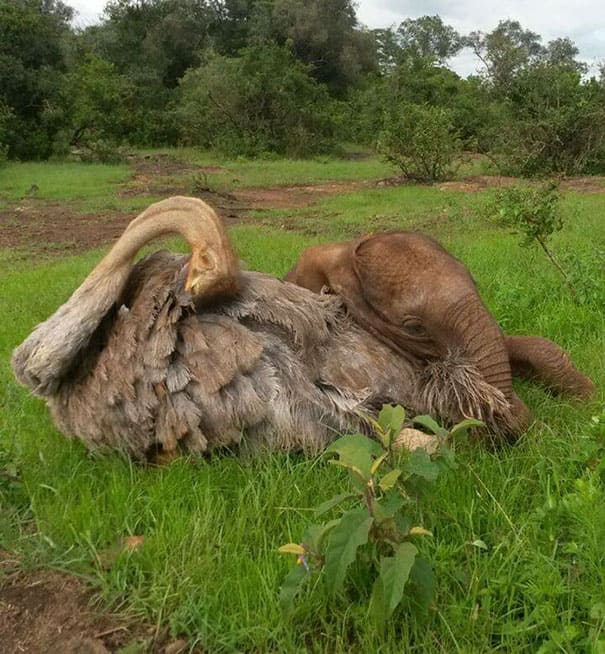 If you love this story, don't forget to share it with your family and friends.