Even cats always display a nonchalant attitude, sometimes they're crossing the line. This time a fearless and extremely adorable kitten decided to invade the red carpet at a glamorous event. But what can be more glamorous than a catwalk?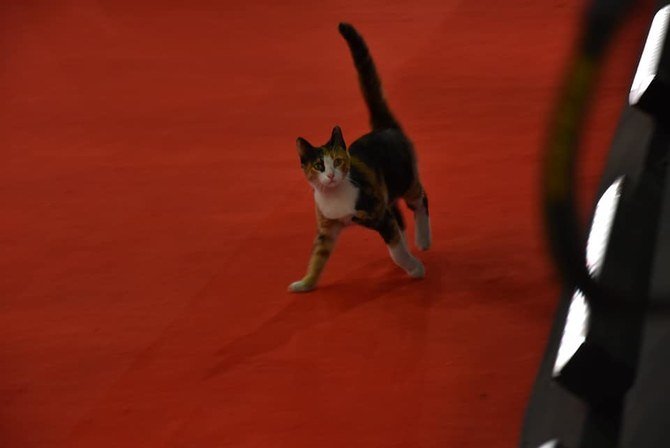 The sweet surprise happened last week, at The Cairo International Film Festival. The delicate feline just came out of nowhere, crashed the red carpet and stole the spotlight. At the moment, the attendance was full of actors and film makers all dressed up, but the fur guest took the shine off them all.
The attendees were waiting in the lobby for the event of the evening – the screening of "Ammar", Mahmoud Kamel's movie, when the cat interrupt them. It didn't took too long until the uninvited guest steal everyone's heart and the adorable photos are speaking for themselves.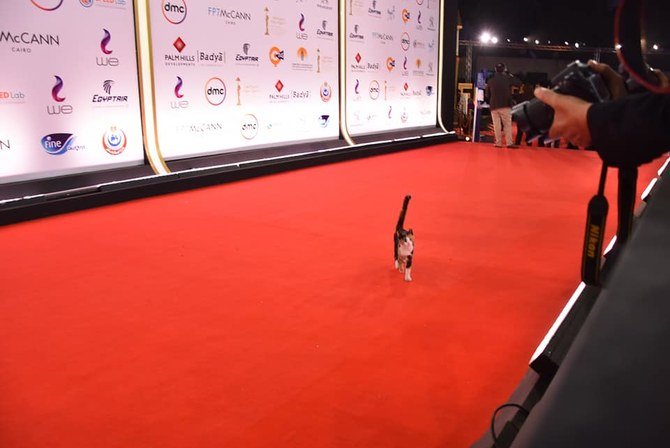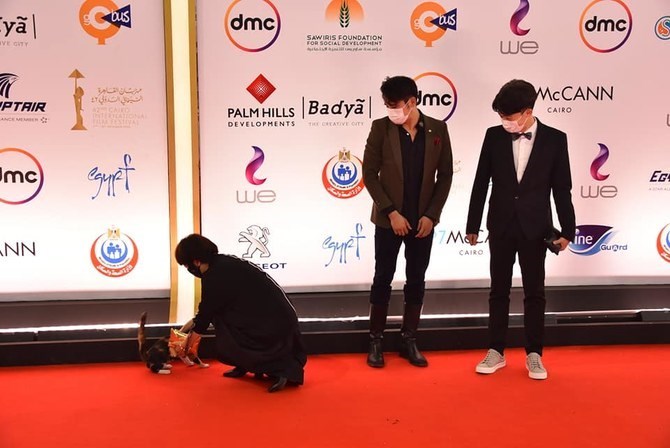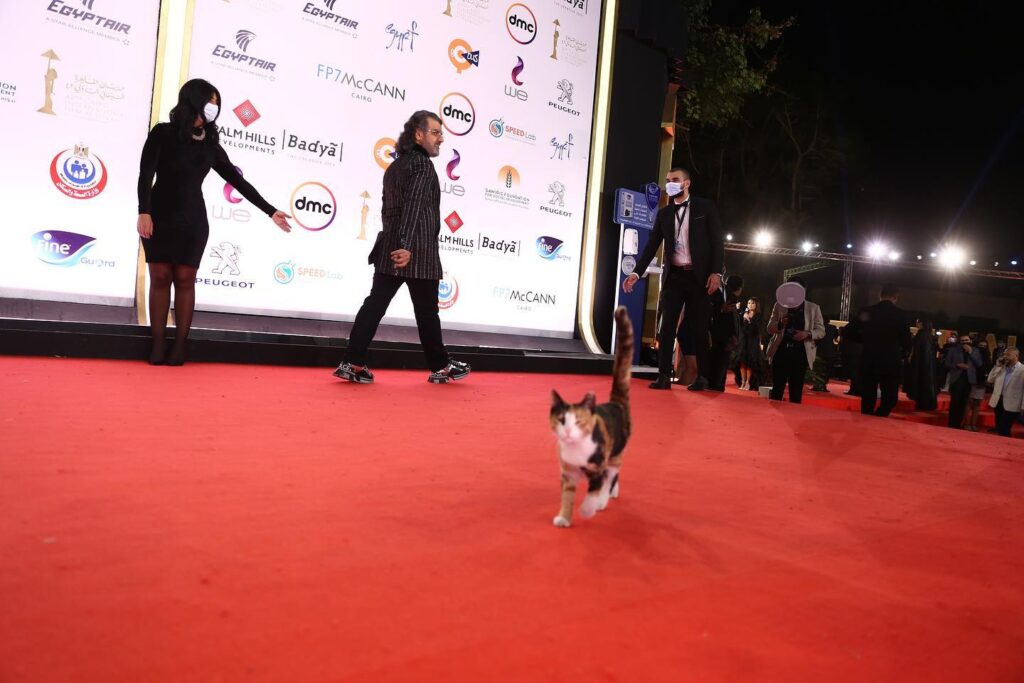 Short footages and lovely snaps of the cat invading the red carpet instantly went viral on Internet and people just can't get enough of it. In a now viral reddit post, everyone showed their enthusiasm with the hilarious scene. "He wanted belly rubs. Why didn't he give him belly rubs," one user wrote. While another one added: "Unbelievable how the hooman tried to take cat's spotlight."
Earlier this year another cat decided to interrupt a fashion show in Turkey. Then, just like now, the feline instantly became a star!