News
Man arrested in violent CVS attack that was caught on video
He literally lived down the street from the store. He ended up getting sentenced to 6 1/2 years in jail.
This is an archived article and the information in the article may be outdated. Please look at the time stamp on the story to see when it was last updated.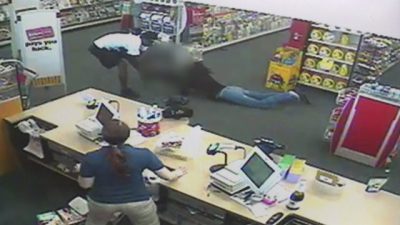 SANDUSKY, Ohio – Police have arrested a 21-year-old man on an aggravated robbery charge after they say he was caught on tape attacking a woman inside a CVS store.
DeMarco Bendross, of Sandusky, was arrested Tuesday. He is due in court sometime soon to face the charges.
Police say on Monday Bendross was seen on video attacking a woman who was at the counter paying for items. It appears Bendross was trying to steal her purse.
On the video, Bendross can be seen knocking the woman to floor and then dragging her out of the store. He can also be seen punching her and then biting her arm.
Bendross stole the woman's wallet and then ran from the store.
The victim is expected to be OK.
Sandusky Police Chief John Orzech said he is extremely proud of his detectives. He says the detectives worked long hours to make a quick arrest.
He ended up getting sentenced to 6 1/2 years in jail