News
Paterson Teen Caught On Video Sucker Punching Man Pleads Guilty
A teen from New Jersey has admitted to sucker-punching a stranger in Paterson nearly two years ago.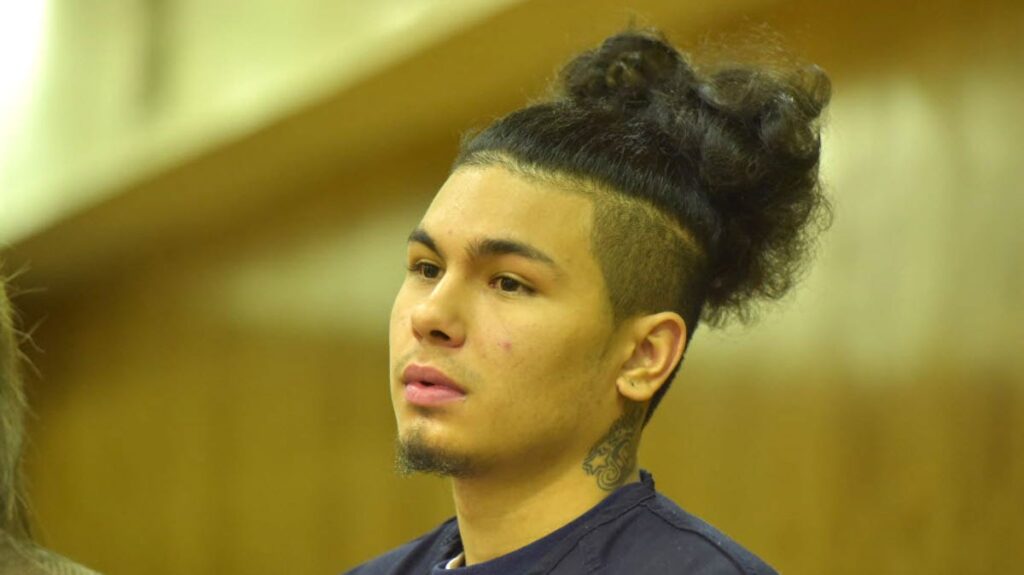 A Paterson teen was sentenced to three years in prison on Friday for randomly punching and knocking out a man on a city street corner last year – an assault captured on cell phone video and shared widely on social media.
"I would like to say I am sorry to the victim," Kristian Gonzalez, 18, said at his sentencing in Superior Court in Paterson.
Cesar Nejara, the victim, stated that the punch required several stitches and that he could not eat for a week due to mouth injuries.
Speaking through a Spanish interpreter, he said he didn't tell his wife the truth about how he got the injury, telling her instead that he hit himself against a piece of furniture.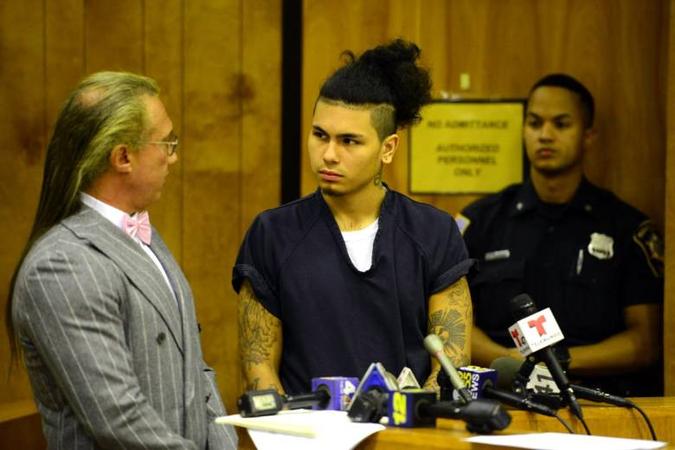 Nejara has said he was on his way to a bodega to send money to his family when two teenagers approached him. He said the teens were speaking to him in English and that he didn't understand what they were saying. Then one of them – later identified as Gonzalez – punched him hard in the face without any provocation, knocking him out cold, he said. Nejara said he woke up bloodied a little while later, and bystanders took him to the hospital.
The video posted on social media shows Gonzalez walking up to Nejara, who seemed to be waiting to cross the street on the corner of Rosa Parks Boulevard and Van Houten Street. Gonzalez then turns to the camera and makes a gesture while a male voice off screen is heard saying, "Knock him out! Knock him out!"
Gonzalez then punched Nejara, who fell to the ground and remained motionless as Gonzalez walks away and the male voice bursts into laughter.
Nejara said he was upset even more when the video went viral on social media.
Gonzalez, who was first charged as a juvenile but was later moved to adult court, pleaded guilty last month to aggravated assault, admitting that he sucker-punched Nejara on Dec. 5, 2015. He agreed to a three-year prison term and to serve at least 2½ years before parole.
Judge Ernest Caposela said at the sentencing on Friday that fist fights may be common in inner cities, but Gonzalez's punch was "particularly depraved."
"The victim was just standing on a street corner minding his own business, and he was violently punched," the judge said.
Defense attorney Harley Breite said that his client has been diagnosed with mental and psychological issues. He was not taking his medication at the time of the incident, and was in fact smoking marijuana and abusing the prescription drug Xanax, Breite said.
He said that Gonzalez was very aggressive and temperamental during their first meeting. But after undergoing therapy and taking his medication, "it was as if he was a completely different person," Breite said.
Breite said the three-year sentence was ideal because it not only punishes Gonzalez for the violence but provides therapy and rehabilitation to an offender who was 17 years old at the time of the offense.
Authorities had also arrested a 16-year-old boy who allegedly recorded the video of the assault. The boy was charged with aggravated assault and endangering an injured victim. His case is pending in juvenile court in Superior Court in Paterson.