The moose that was saved comes back each day to see the man who helped save her life
A moose is forming an extraordinary friendship with the man who has saved her life!
It was a normal moment for Erikas Plucas from Lithuania when he saw something lying on the ground near his entry door. The man was certain that there could be a wild animal injured. He walked cautiously towards the animal. As he approached, the moose's baby was staring at him with a fearful expression. The animal was about two weeks old.
"The first sight of her was heartbreaking," Plucas told The Dodo. "She was starved, dirty, sad[…]and she was so terrified of me when she first saw me but was too weak to run away, to even get up."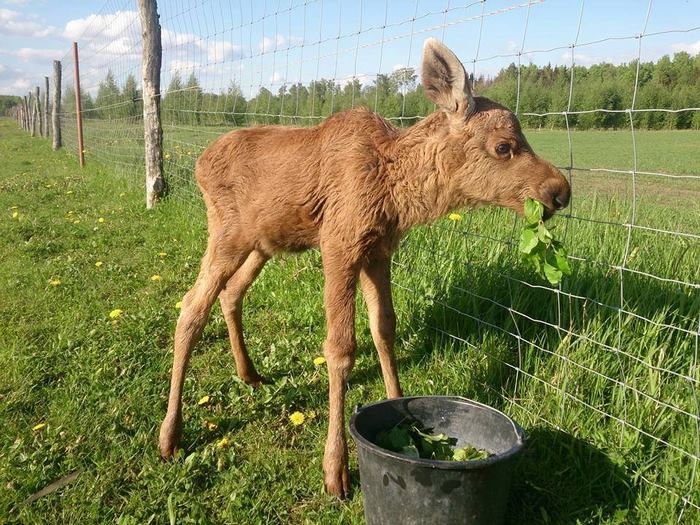 Most likely, the poor little fella was orphaned, so Erikas took the little one in and started to feed her and took care of her. Meantime, he tried to reach out the wild animal services. Unfortunately, he was in shock when heard the advices.
"I was met with hostility and contempt. It is illegal, you should not do it, let nature take care of it' was all I heard," he recalls. But the kind man ignored them. Erikas grew up surrounded by nature, so he knew he had to help the poor animal.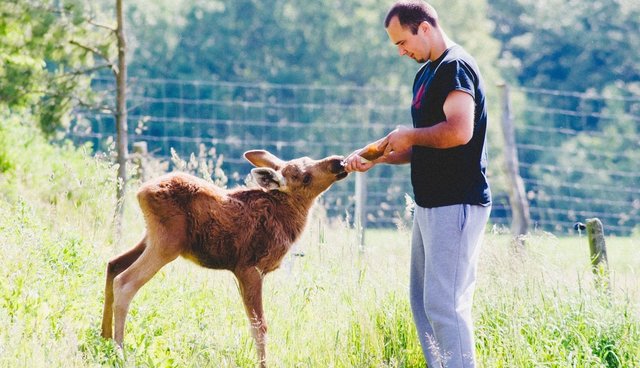 Taking care of a wild animal baby is not an easy mission at all. But despite that, the man kept going. And what a beautiful, special bond the two have formed! "She was afraid of everything but me," he said. As expected, Erikas gave her a name, he called her Emma.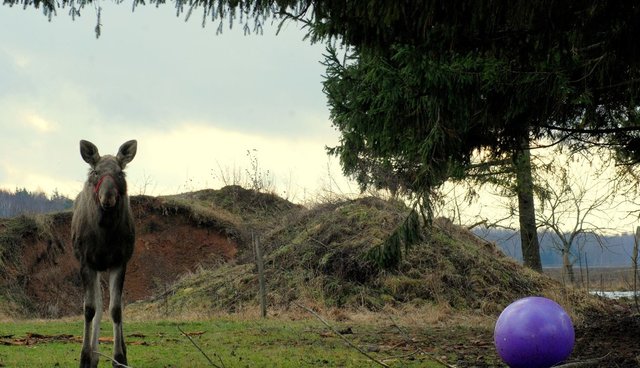 When the time to release her back in the wild came, Erikas was so heartbroken. He started to threat Emma just like his own baby. However, he knew her place wasn't there, but in the wild. But, the rescued moose remembered her adopting dad was the one who saved her life. And even now, she keeps coming back to visit him. Every single day!
"She turned my life upside down. Being a man, I became a mother to a moose. I'm her world now and she is mine,"Plucas told Bored Panda. "Sometimes I wonder was it me who saved her, or is it the other way around?"