Interesting
There's a Snow Leopard Expertly Camouflaged in This Photo But Can You Spot It?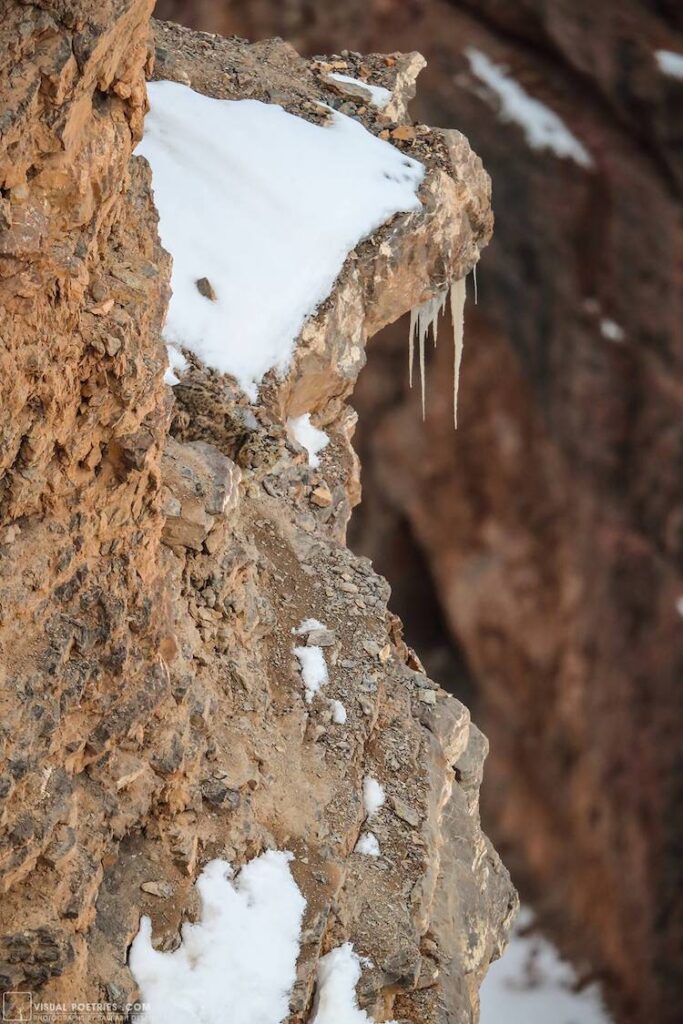 Saurabh Desai captured this image of a male snow leopard hidden in plain sight. Do you see it? We'll wait a minute. If you're having difficulty detecting the camouflaged beast, here's a hint: the huge cat is brown, not white.
Desai took this beautiful wildlife image, titled Art of Camouflage, in early 2019. He started by traveling to the Spiti Valley in North India's Himalayas with a single purpose in mind. "I was on the hunt for the world's most elusive cat," he tells My Modern Met, "also known as 'Grey Ghost' in the popular local language."
Desai eventually made it to the valley and the high-altitude Kibber hamlet. He was around five kilometres away when he noticed the brown snow leopard, also known as Shan in the native Ladakhi language. The cat, it turns out, noticed him as well. "The picture depicts the Snow Leopard trying to get off the cliff," he says, "but it decided to wait until it got really dark and stayed there on the edge."
Desai's patience and effort paid off when he took this photograph. "I spent almost three years looking for this amazing cat," he recalls, "and when I found it up close and personal, I was speechless." The circumstances for taking this photograph were far from ideal. Temperatures were -30°C at a height of 17,000 feet, and oxygen levels were less than 50% of normal. Desai had to go through a lot to get this now-viral photo.
Desai has a particular place in his heart for the snow leopard. He is presently working on a book on the Himalayan valleys of Ladakh and Spiti, and the animal plays an essential role in the landscape. "I wanted to capture this animal the way people have described it; they say they don't always see the 'Shan,' but 'Shan' always sees them," he says. "I was very [desirous] to depict this animal in its natural environment, perfectly camouflaged, which is an important skill that aids it in hunting."
Photographer Saurabh Desai trekked high in the Himalayas to capture a sight of a male snow leopard in the wild. Can you find it in this image? Here's some help…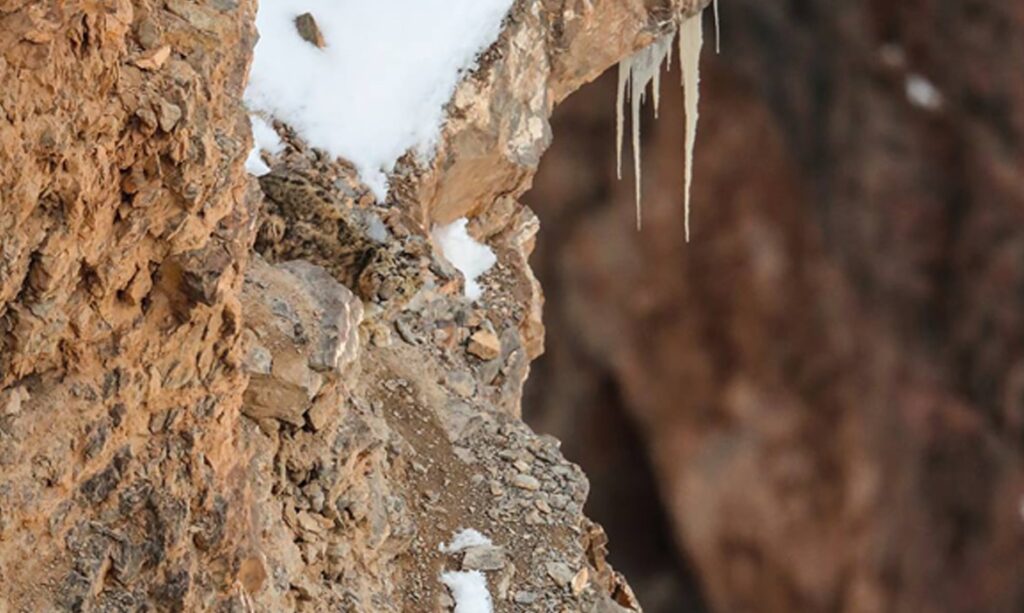 … did spot it yet? If not, here it is!