News
When the husband noticed the car shaking, he approached to look through the door and "go crazy."
Detecting the car shaking, the husband approached to look through the door and "go crazy" when he saw his wife naked inside and the unexpected ending.
March 20, 2022
Fighting trainer Eduardo Alves, who lives in Planaltina, Brazil, noticed his parked car shaking when he looked for his wife, who had not been around for a long time.
Alves caught his wife having sex with a homeless man in the car. The man Alves beat was taken to the hospital.
According to the incident in the Jardim Roriz neighborhood of Planaltina, Brazil, fighting trainer Eduardo Alves went out to look for his wife, whom he could not find for a while.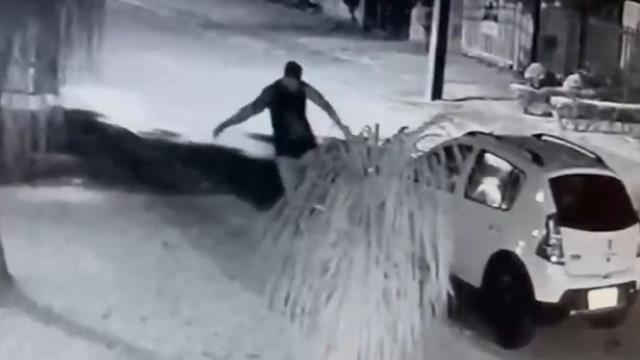 SEEING HIS CAR SHAKING
Realizing that there was something strange in his car, Alves immediately ran towards his car. Meanwhile, Alves, who saw his wife, realized that there was a man next to him.
Alves, thought that the man had raped his wife at first, then hospitalized the homeless man when he realized the situation.
"I HAVE A MESSAGE"
The woman, who got out of the car after getting dressed and tried to stop her husband, could not prevent the homeless man from being hospitalized.
As the Federal District Civil Police launched an investigation into the incident, the woman allegedly told a close friend, "I got a message to help the homeless man, so I did it."