Woman runs marathon, carrying adorable puppy she saved on the way
Exercise is good for the health of your body, and nothing can better help you stay in a fit state than running. A big sports lover, Khemjira Klongsanun from Bangkok, Thailand, is aware of it. In the last few years, she's made a habit of participating in any marathon and even professional ones.

Since she was a little girl, Khemjira was driven by her spirit of competitiveness. However, a king gesture is above all, even for her. And recently, while competing in a local marathon, she proved to the whole world that humanity beats competitiveness and rivalry , especially when you're such a big heart.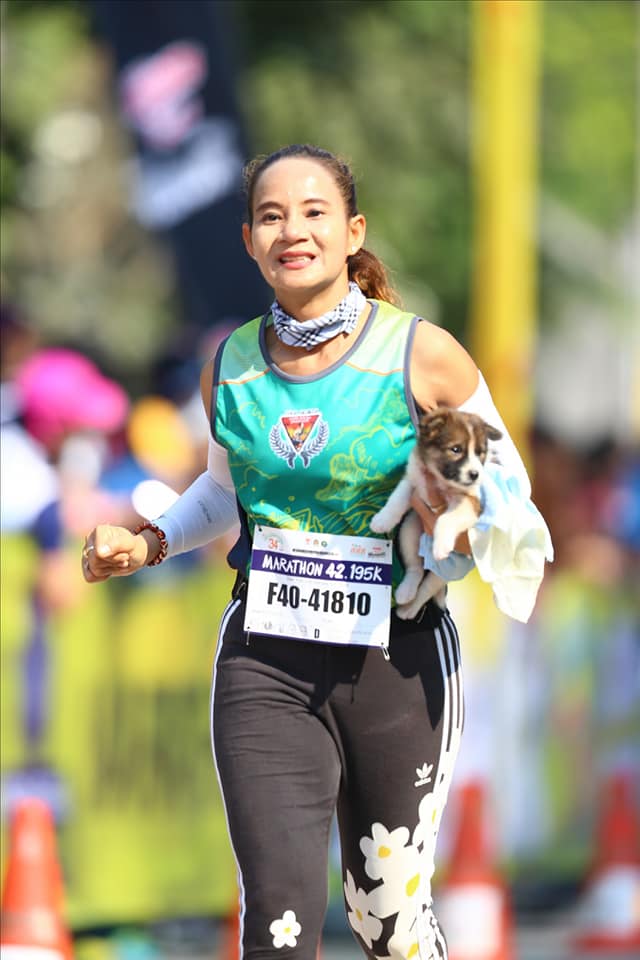 While running in a 26-mile marathon on the streets of Bangkok, the woman spotted something on the roadside. She was only on her 7th mile when she have seen a little puppy all alone. Of course, she couldn't let her there, especially when she saw no sign of her mother or owner. Needless to say that she continued the run with her adorable companion. So for the next 19 mile, the kind woman carried the little one in her arms while running. Of course, she could have leave her with someone in the audience, but she didn't!
After finishing the run, Khemjira returned to the spot where she find the puppy, just to be sure there isn't sign of her mom, or other siblings. It turned out the little one truly had been there all by himself. It's when the woman realized she might not won the race, but she made a lifetime companion, instead.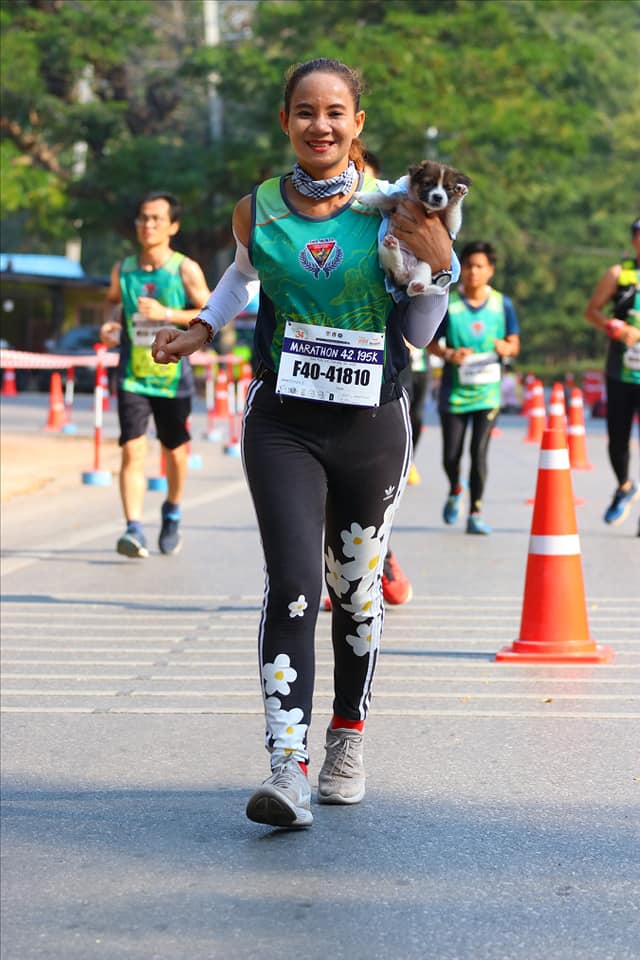 As expected, she took the dog home. Now, Nom Chom, how she called her, and her beloved fur mom are inseparable. What a story!